Tin City Tonic Cocktail Kit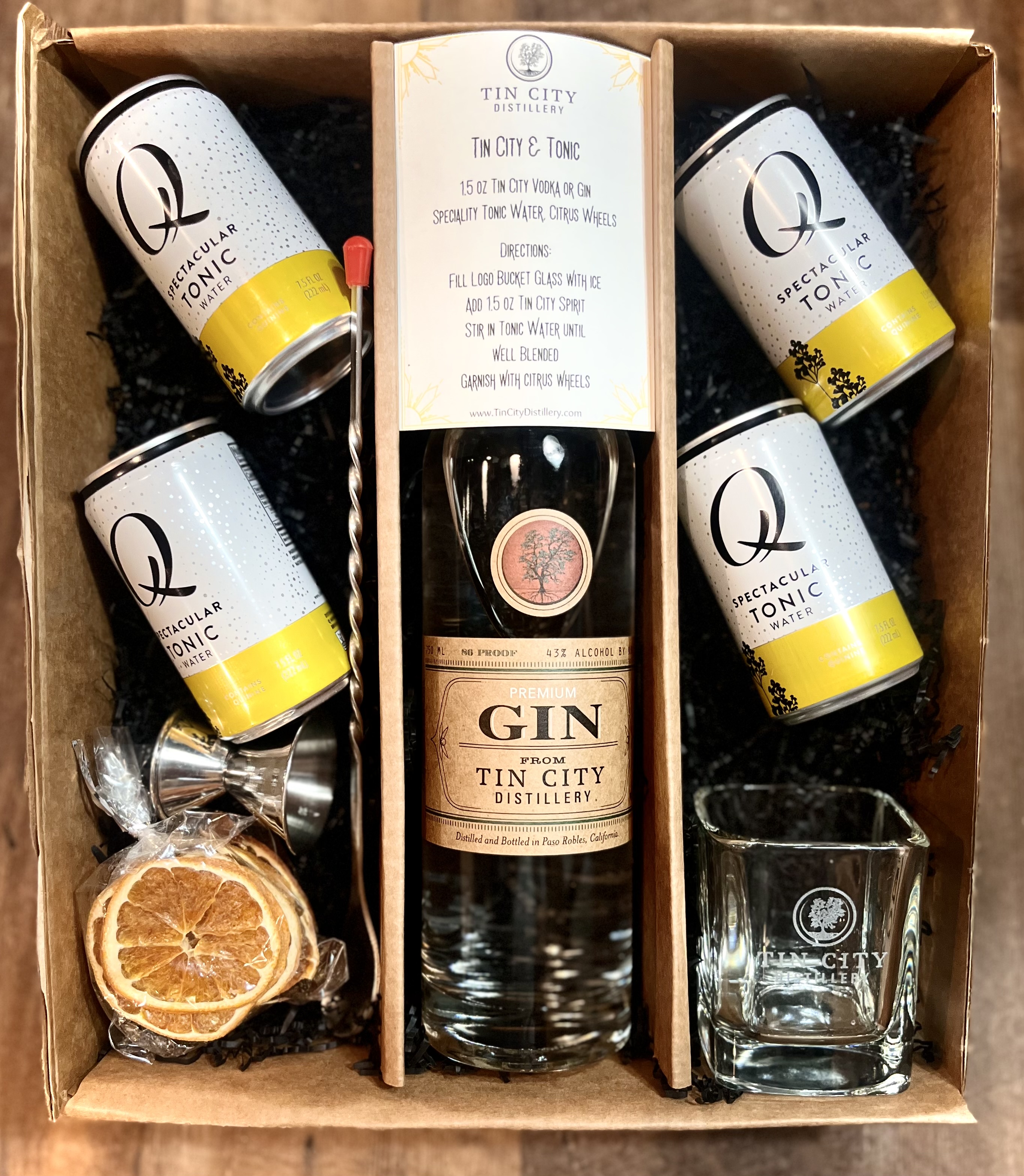 Elevate your cocktail game with our Tin City Tonic Cocktail Making Kit, the ultimate experience for connoisseurs and enthusiasts alike.
Spirit Selection: Choose between Tin City Gin for a classic twist or Tin City Vodka for a unique flavor journey, setting the stage for your perfect cocktail.
Artisanal Tonic Waters: Discover a handpicked selection of artisanal tonic waters, each with distinct botanical profiles to compliment your chosen spirit.
Dehydrated Citrus Garnish Blend: Enhance your cocktail with a blend of dehydrated citrus garnishes, adding a burst of flavor and sophistication.
Professional Tools: Create your masterpiece with precision using our jigger and cocktail spoon, just like the pros.
Logo Bucket Glass: Sip your creation in style with our exclusive logo bucket glass.
Step-byStep Instructions: Unleash your inner mixologist with our easy-to-follow instructions, ensuring a perfect Gin and Tonic every time.
Whether you're a seasoned cocktail enthusiast or a newcomer to the world of mixology, our kit guarantees an unforgettable experience. Perfect for solo sipping, entertaining friends, or impressing guests at any gathering.
Indulge in the ultimate Gin and Tonic experience. Order your kit today and make every pour a celebration of flavors. Cheers to sophistication and memorable moments!