Tin City Margarita Cocktail Kit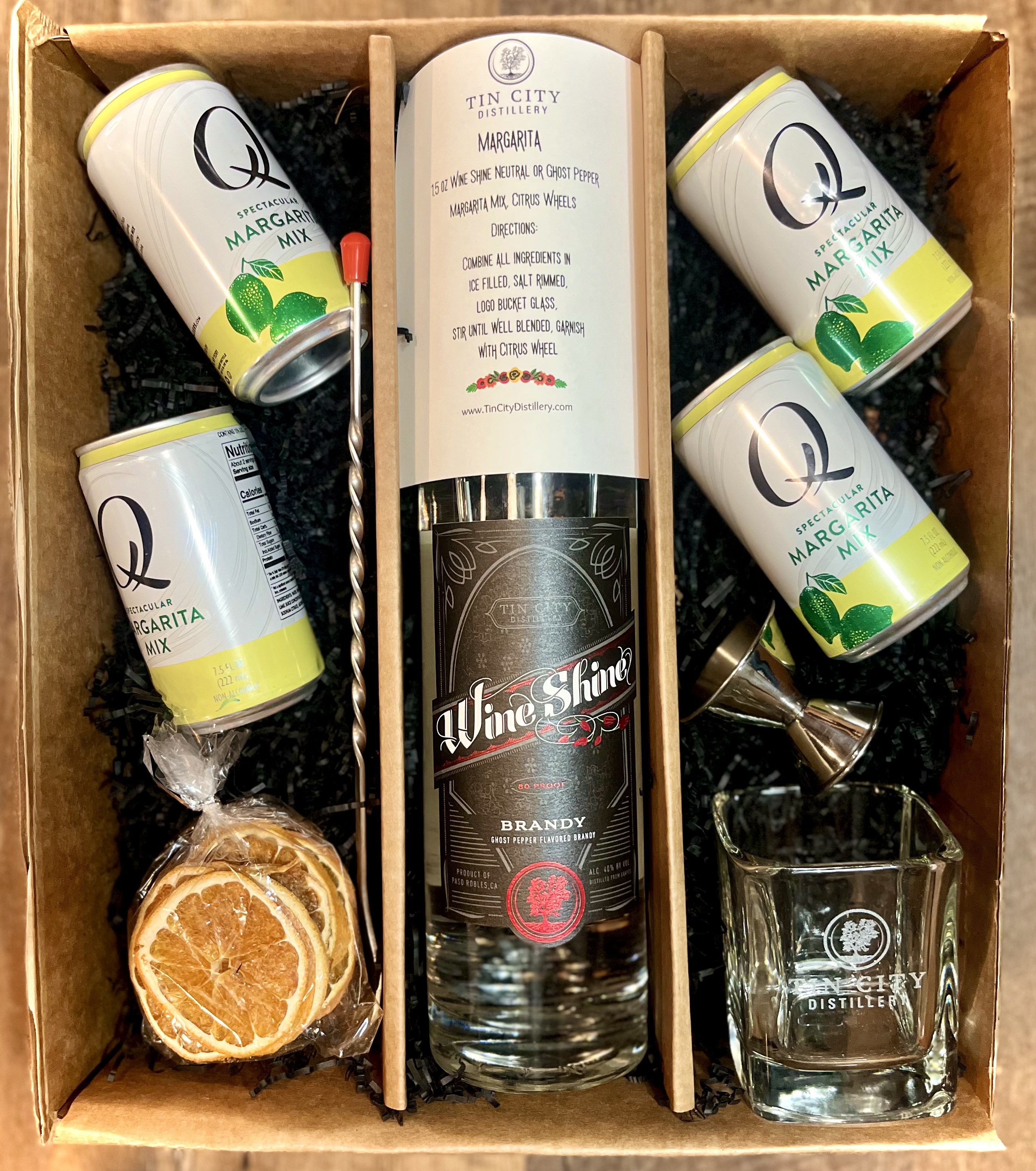 Elevate your fiesta with our Margarita Cocktail Making Kit, your passport to a refreshing and zesty cocktail experience.
Choice of Spirit: Select either a bottle of Wine Shine Neutral Brandy for a classic Margarita or the spicy Ghost Pepper brandy for a fiery twist.
Artisanal Margarita Mix: Premium Margarita mix blends the perfect balance of sweet and tart, ensuring your Margarita is bursting with flavor.
Dehydrated Citrus Wheels: Elevate your cocktail with a citrusy zest using our curated dehydrated citrus wheels, the ideal garnish for your Margarita.
Bar Tools: Master the art of mixology with the included jigger and bar spoon, designed for precision and perfect blending.
Logo Bucket Glass: Sip your creation in style with our exclusive Tin City Distillery bucket glass.
Step-by-Step Instructions: Craft your Margarita like a pro with our comprehensive instructions, making every Margarita a fiesta of flavors.
Whether you're celebrating with friends, enjoying a solo sip, or adding some zest to your evening our Margarita Cocktail Making Kit ensures that every sip is a celebration.
Unleash your inner mixologist. Order your kit today and raise your glass to the vibrant and refreshing Margarita. Cheers to memorable moments and zesty cocktails!