The Tiki Cocktail Kit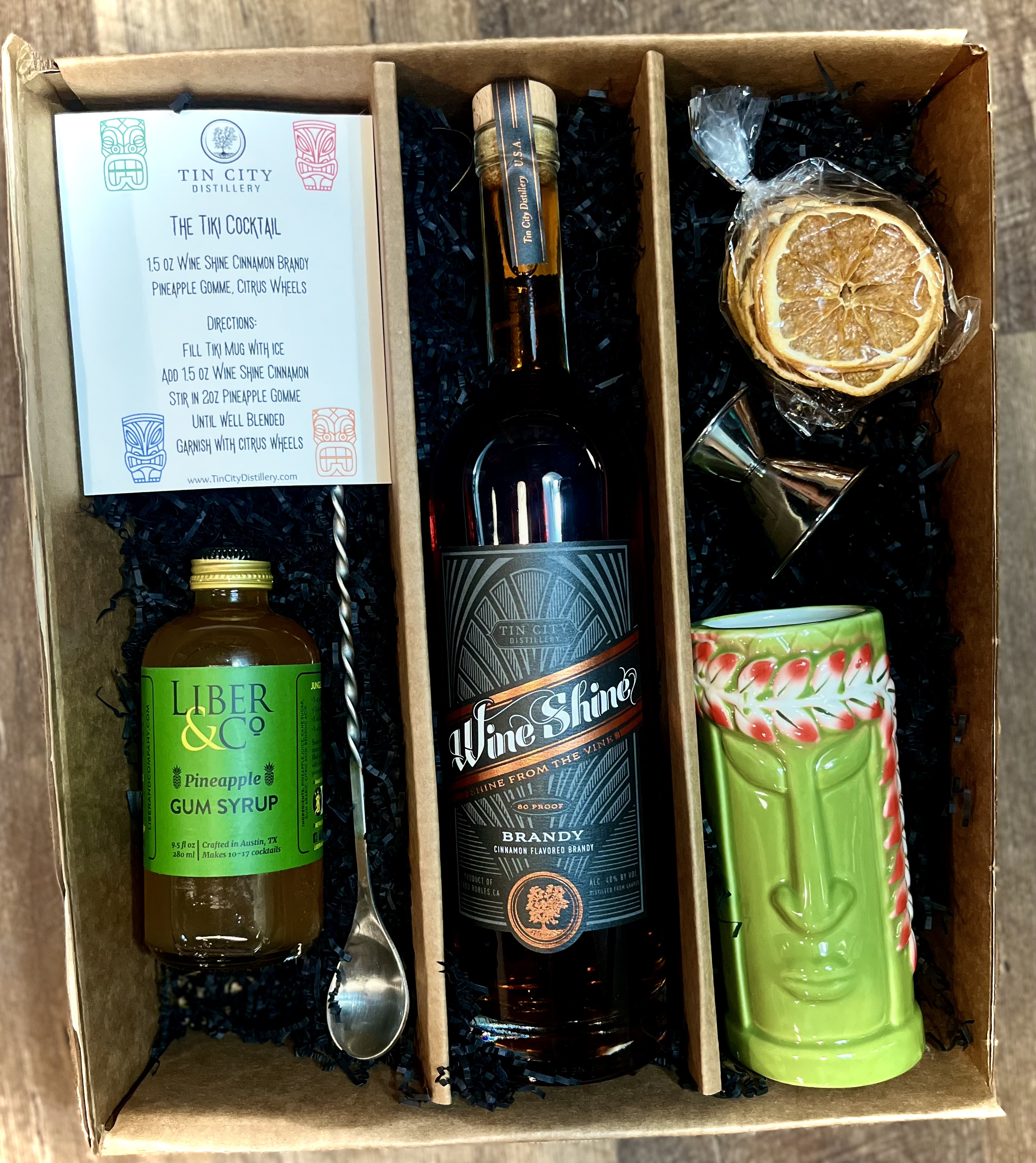 Unleash the exotic and vibrant flavors of the tropics with our Tiki Cocktail Making Kit, your ticket to an instant island escape.
Wineshine Cinnamon Brandy: The star of the show, our Wine Shine Cinnamon Brandy delivers warmth and depth to your tropical concoctions, setting the perfect foundation for a tiki adventure.
Artisanal Pineapple Gomme Syrup: Elevate your tiki creations with the luscious sweetness of our artisanal pineapple gomme syrup, perfectly balancing your cocktails with a burst of tropical fruitiness.
Dehydrated Citrus Wheel Garnishes: Our curated selection of dehydrated citrus wheel garnishes adds a zesty, tangy twist to your tiki libations.
Tiki Tools: Mix with flair using the included jigger and bar spoon, designed for precision mixing and crafting tiki magic.
Tiki-Style Glass: Sip your exotic concoctions in authentic tiki style, adding an element of fun and flair to your tiki experience.
Island Approved Instructions: Dive into the world of tiki mixology with our comprehensive instructions, making every step of your tiki adventure a breeze.
Embrace the tropical vibes, whether you're lounging at home, hosting a luau, or simply celebrating life. With our Tiki Cocktail Making Kit, every sip is a voyage to paradise.
Unleash the Tiki spirit within you! Order your kit today and embark on a flavor-filled journey to the heart of the tropics. Cheers to an endless sunshine and memorable tiki moments!