Sweater Weather Cocktail Kit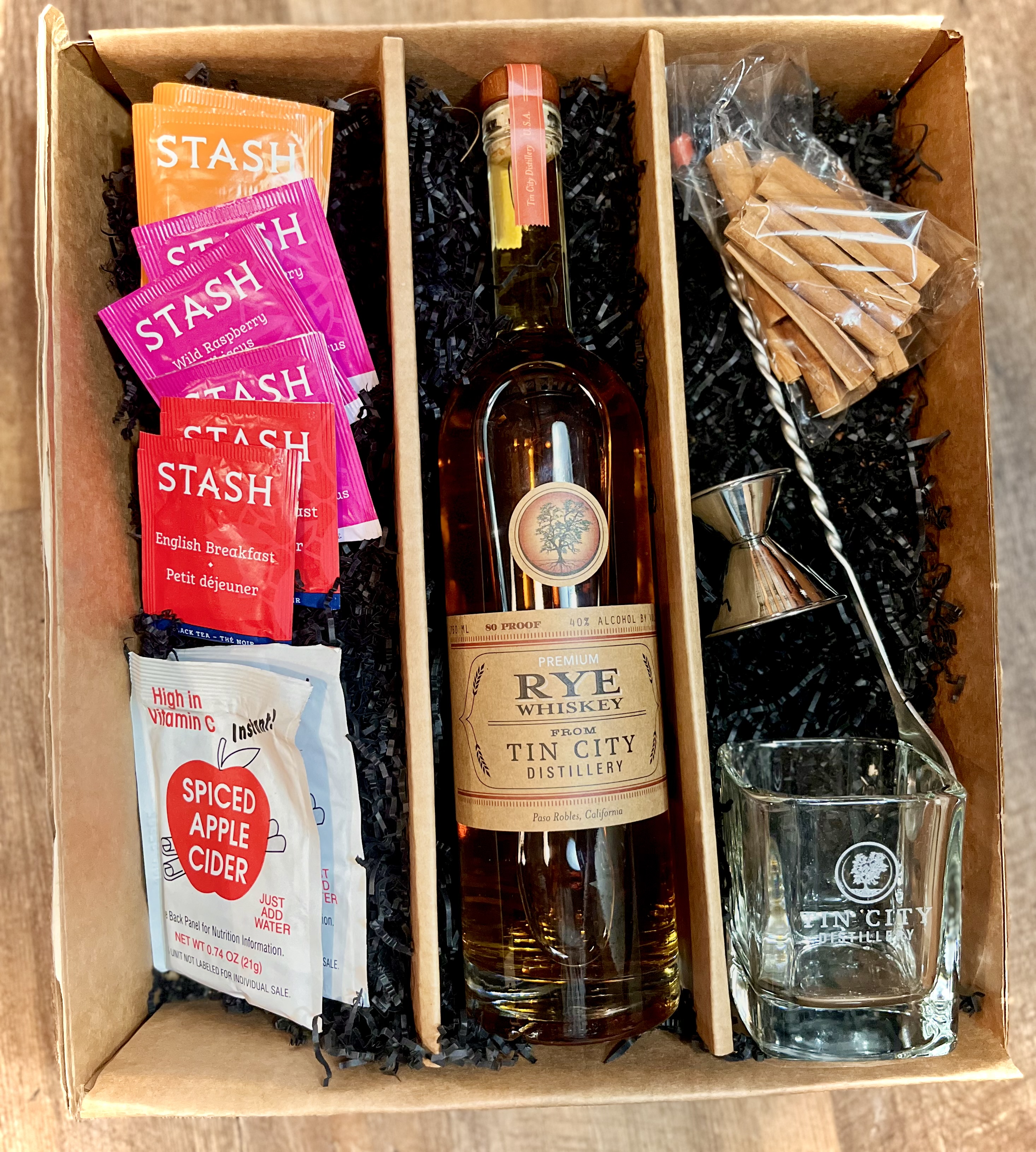 Get ready to embrace the cozy charm of the season with our Sweater Weather Cocktail Making Kit, the perfect company for chilly evening and warm gatherings.
Choice of Spirit: Select your preferred sprit, whether it's whiskey, or a warm brandy to create a comforting cocktail.
Artisanal Teas, Hot Cider, and Cocoa: Experience the comforting embrace of specially selected artisanal teas, hot cider, and cocoa that perfectly complement the spirit of your choice, creating a delightful fusion of flavors.
Savory Garnishes: Elevate your cocktail with our thoughtfully curated blend of savory garnishes, adding an extra layer of warmth and depth to your concoction.
Sip in Style: Enjoy your creation in our exclusive logo bucket glass
Step-by-Step Instructions: Create the ultimate Sweater Weather cocktail with ease, following our comprehensive instructions to capture the essence of the season.
This kit is perfect for unwinding on a quiet evening, sharing with loved ones, or hosting a cozy gathering with friends. Celebrate the magic of Sweater Weather and savor the comforting flavors of the season.
Order your Sweater Weather Cocktail Making Kit today and raise your glass to the warmth, togetherness, and the joys of the season. Cheers to memorable moments and unforgettable cocktails!