Moscow Mule Cocktail Kit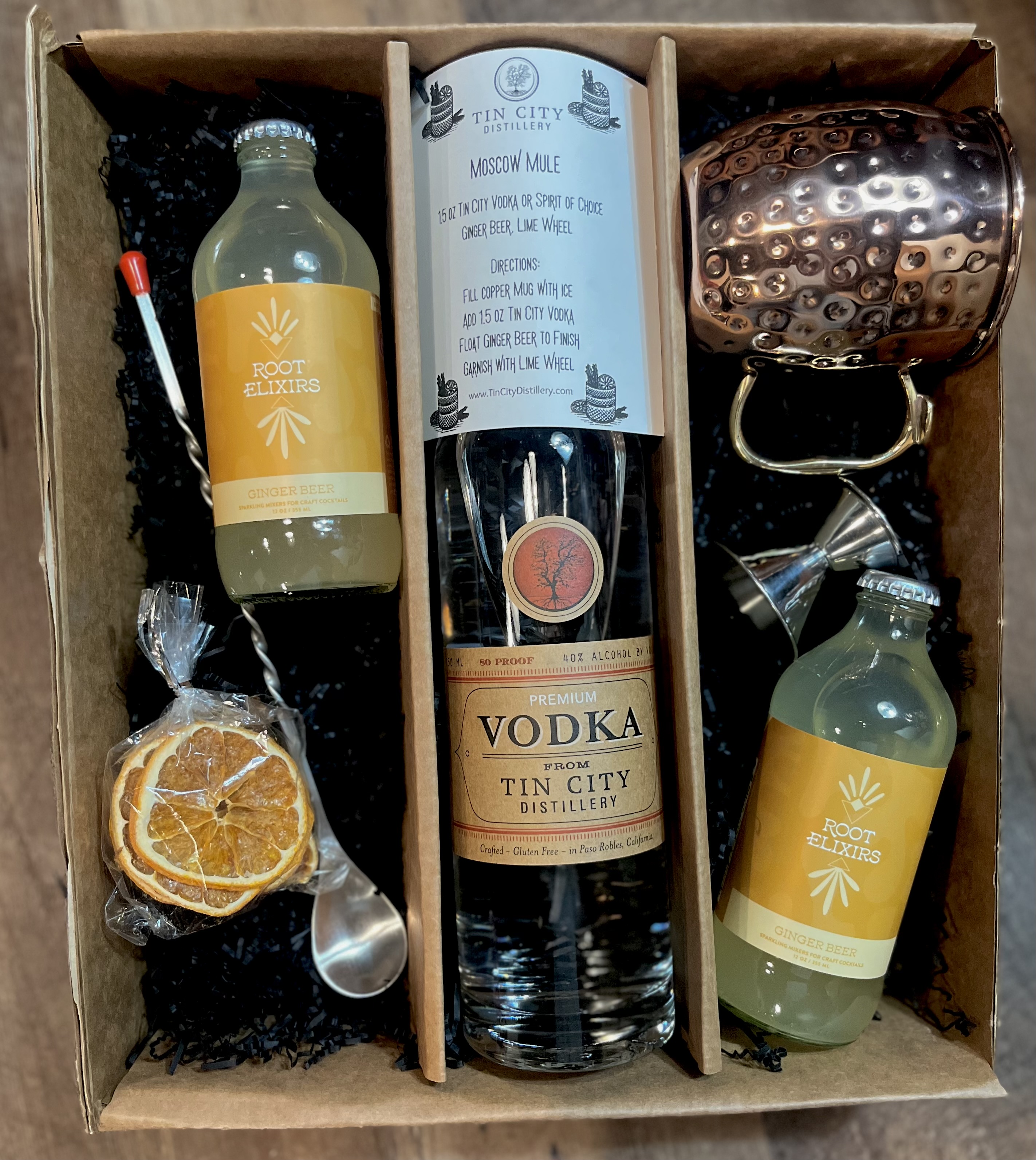 Introducing the Moscow Mule Cocktail Making Kit, the perfect way to enjoy the refreshing and iconic Moscow Mule cocktail from the comfort of your own home.
Tin City Vodka: This kit includes one bottle of our preimium Tin City Vodka, the heart and soul of a Moscow Mule, for a smooth and crisp base to your cocktail
Artisanal Ginger Beer: Our handpicked ginger beer adds a spicy kick and a touch of sweetness, making your Moscow Mule truly exceptional
Cocktail Tools: Master the art of mixology wiht the included jigger and cocktail spoon, ensuring precise measurement and perfect blending
Dehydrated Lime Wheels: Elevate your cocktail with a burst of citrusy zest using our curated dehydrated lime wheels, the ideal garnish for a Moscow Mule.
Moscow Mule Copper Mug: Sip your creation in style with our iconic Moscow Mule copper mug, keeping your drink refreshingly cold.
Step-by-Step Instructions: Craft the perfect Moscow Mule with ease, thanks to our comprehensive instructions that guarantee a delightful cocktail every time.
Perfect for sipping by yourself, sharing with friends, or impressing guests at your next gathering, our Moscow Mule Cocktail Making Kit brings the classic flavors of this legendar cocktail right to your doorstep.
Elevate your Moscow Mule experience today. Order your kit and toast to the timeless and invigorating Moscow Mule. Cheers to memorable moments and exquisite cocktails!